Marisco Group Head Office
Unit J5, The Fulcrum
6 Vantage Way
Poole
Dorset, BH12 4NU
Marisco South Ltd
Registered in England & Wales: 07612484
VAT Registration Number: 112 0279 65
Marisco Electricals Ltd
Registered in England & Wales: 10113519
VAT Registration Number: 224 3812 17
Tel: 01202 474001
Email: enquiries@mariscosouth.com
The office is currently closed during the Covid-19 Shutdown
A reduced level of staff are currently working from home
Office hours: Mon-Fri, 7:30am to 4:30pm (Fri 3:30pm)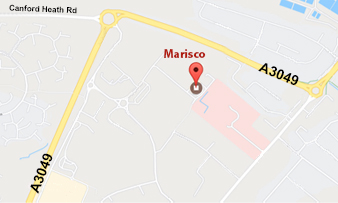 Click the map to link to Google Maps.
Councils, Housing Associations and Medical Centres: Covid-19 crisis.
Our staff are engaged on essential refurbishment and emergency repair (plumbing, gas and electrical) work for BCP Council. If you are in social housing or the medical sector in the Bournemouth to Portsmouth region in need of essential work during the current crisis, call us on 01202 474001 (during normal office hours please) to see if we can help. We are working with reduced resources, the main problem being a shortage of materials and parts, but we will do our best to help any social housing landlord, hospital or medical centre if we can.
Marisco Group
Head Office:
Unit J5, The Fulcrum
6 Vantage Way, Poole, BH12 4NU
Storage Unit:
Unit 5, West Howe Industrial Est
Elliott Rd, Bournemouth, BH11 8JY
Tel: 01202 474001

Email: enquiries@mariscosouth.com
Useful info links regarding Covid-19:
Government site. Click here
ACAS site. Click here
HSE Covid Work Safely Guide. Click here
HSE Covid Guidance. Click here
Isolation Note. Click here